How to Regain Balance When You're Off
Hi Friends!
Since the first of the year, without actually labeling them as goals per se, I've adopted some very good self-care habits! I'm eating well, exercising and creating things I love. I'm pretty proud of all that.
At the same time, some other things had to be set aside or curtailed briefly while I figured out what matters most to me and how to move forward in my life in a balanced, healthy way.
Writing new blog posts had to take a backseat to an even bigger and better resource that I've been creating for all of you!!
So here's the rub. My latest book is totally finished!! It's a Done Deal!
Huge news, I know!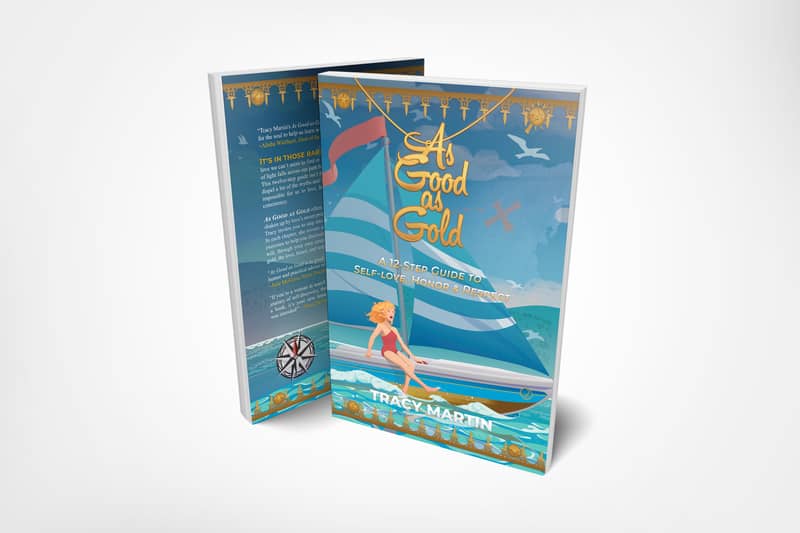 As Good as Gold: A 12-Step Guide to Self-Love, Honor & Respect
Available June 30th – 
Stay tuned for how to get your copy! Very soon I'll be hosting some giveaways and other opportunities for you to get your hands on this for FREE!
​I'll be sharing a ton more about the book over the next few weeks, but the main point of today's post is to let you know…
In order to do this one thing well, I had to choose. I had to give myself permission to prioritize one important priority over another and I hope you'll forgive me. I'm learning balance, how not to spread myself too thin…Come on, I prefer chunky over creamy anyway, so this can be a huge challenge! 
​Balancing taking care of myself and serving my readers and my clients takes constant attention to how my life is feeling and what I'm choosing. I think we all need to make this kind of deep dive into questioning our choices periodically in our lives. We only have so much time and energy to do things well and with care. That's why it's so important to continue seeking clarity on what you want and how you want it! Need more clarity??
For me balance means health, joy, peace of mind, connections, creativity and abundance. And then there's my desire to serve others, which of all things has a tendency to knock me out of balance quicker than anything else. 
My work can just as easily become a vehicle for trying to prove myself worthy or enough. If I'm not careful it can get out of control quickly and then I'm spending my precious time and energy digging myself out of the muck of self-loathing instead of actually helping others.
We all have to deal with the balancing act that is life. We all have moments when we feel the bliss of riding high with no hands, feeling equilibrium in our bones and calm in our brain cells. And then a strong wind can come along and we lose it. No matter how hard we try, we can't find our balance under the current conditions.
Please know that when this happens, it's okay to return to using both hands to steer carefully and go as slow as you need to feel safe. You are driving your life.
Prioritizing self-care is how we find our way back sooner and easier to what feels good and right. Self-care, boundaries, values, and priorities are the tools we use to narrow the gap between falling in the gutter and floating on cloud nine.
What are your experiential goals? How would you like life to play out? What are you doing about it?
Want to talk? Tracy@soulsetinmotion.com